Back in 2010, a brand-new, revolutionary procedure called CoolSculpting hit the fat-loss market. CoolSculpting manufacturers designed these with the promise of freezing away your annoying fat without the need for surgery, allowing you to flush away your excess naturally. Adding to the procedure's long list of benefits, CoolSculpting only takes about 60 minutes to complete, and are so minimally invasive patients can continue with their regular activities afterward. Everything seems like a win-win scenario with this new fat-loss method.
The overwhelming enthusiasm for this procedure has not diminished in the decade after it first hit the market. On the contrary, CoolSculpting has been rising in popularity year after year.
Generally speaking, CoolSculpting has been successful not only from a business standpoint but also from a results point of view. A majority of patients enjoy great results as advertised by companies offering the non-invasive procedure. Side effects are minimal, with reasonable worst-case scenarios including itchiness, tightness, and numbness. These symptoms typically disappear within a week.
Paradoxical Adipose Hyperplasia: CoolSculpting's Rare But Serious Side Effect
In one exceedingly rare scenario, however, a more severe side effect has popped up more often than we would like to address. The official terminology for this condition is paradoxical adipose hyperplasia, colloquially referred to as "the stick of butter" effect.
CoolSculpting was designed to freeze fat tissue to a point where deposits crystallize and eventually break down. The lymphatic system then processes these damaged cells as waste. As a result, the treated area slims down, and the body's overall figure shows a marked improvement. In rare cases, the treated area experiences an adverse reaction to the cold that causes it to expand or become bloated, and then take on an abnormal shape as a reaction to the extreme temperature.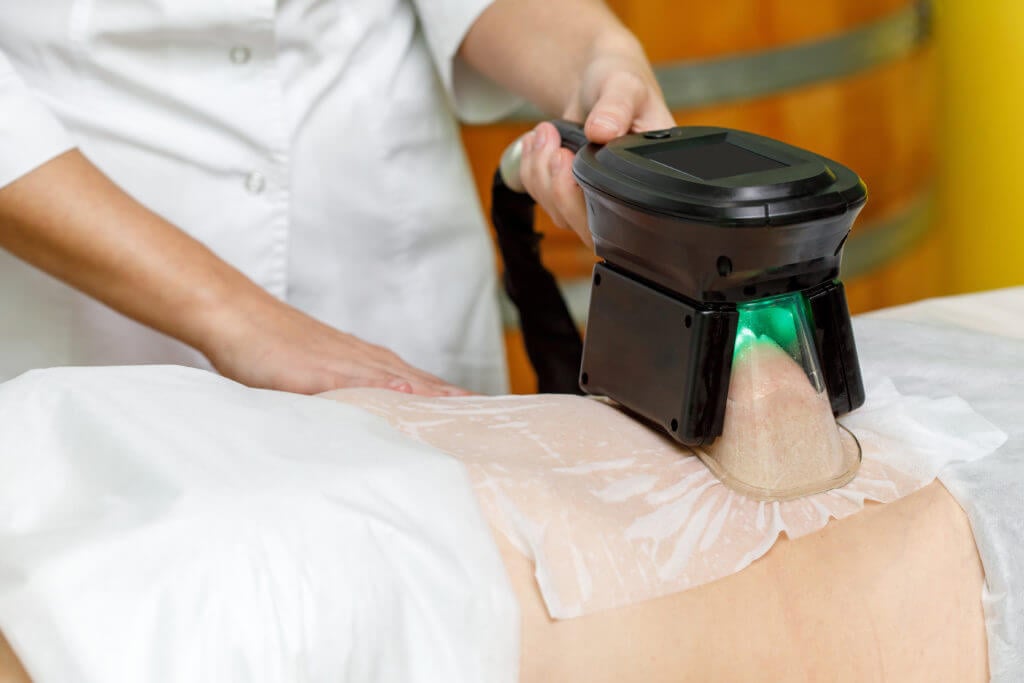 Known as PAH, this condition causes the treated area to grow and form an apparent bulge that looks like a "stick of butter" developed underneath the skin. The skin typically appears the same way as when the applicator is directly on it.
Despite these worrying details, this side effect's occurrence rate is less than one percent, with some studies pinning the likelihood of PAH at roughly 1 in 200. This number has held steady for the past few years, which is not so bad when you consider all the benefits CoolSculpting provides while bypassing the risks involved with invasive procedures.
Furthermore, PAH is not permanent and can be treated with liposuction. While CoolSculting patients want to avoid invasive procedures, liposuction can nonetheless mold the patient's body more quickly and permanently than CoolSculpting can.
Other Cases Where CoolSculpting Can Go Wrong
Aside from PAH, people considering this procedure should know about additional side effects that could occur. Redness, firmness, minor stinging, and bruising on the treated body part will likely develop. These symptoms should dissipate in a couple of weeks, but in rare cases, they can persist for more than a month. Such conditions would require you to return to your doctor for a follow-up visit.
If you treat the submental area (chin) with CoolSculpting, you could experience a short-lasting sensation of fullness in the back of the throat. Finally, patients should also know they have a risk of experiencing late-onset pain, beginning three days after the treatment and lasting for up to three weeks. It is not possible to determine if a patient is more or less likely to suffer late-onset pain, and researchers believe nerve inflammation is the reason it occurs.