Everyone wants to look fit and stay fit. But staying healthy and slim is a time-consuming process. When you combine your health goals with the daily rigors of our work lives, love lives, and more, staying fit becomes more like a distant dream rather than an attainable goal.
For some people, looking at their reflection in the mirror can diminish their confidence, affect how they feel, and have real-life effects on how they act and tackle their days.
With the abundance of cosmetic plastic surgery currently available, today we will tackle one of the most popular and effective ones, called liposuction.
What is liposuction? What are the benefits? Does it have lasting results? Keep reading to find out and determine if this procedure is a viable solution for you.
What is Liposuction?
Liposuction is the most popular cosmetic surgery in the United States, with its main aim being the removal of fat from specific body areas using a cannula, a small tool with a power vacuum attached. Patients typically request this procedure not only for fat removal purposes but also for help smoothing out trouble spots to help improve their body image. Commonly referred to as liposculpture or lipo, some of the more common areas targeted include the abdomen, thighs, arms, upper and lower back, and neck.
What To Do Before Getting Lipo?
Ideal candidates for liposuction are patients at a stable and sustainable weight who have targeted areas of stubborn fat that are resistant to diet and exercise regimens.
We recommend that you take 1-2 months to establish and commit to both a steady exercise routine and a healthy, clean diet. The goal of liposuction is NOT weight loss, but rather fat reduction and body sculpting.
Therefore, for better results, you should come into the procedure in good shape and already operating according to a healthy living plan. Also, keep the following in mind:
• Liposuction results are permanent.
• Liposuction will help if you want to change the shape of your body.
• If you follow a healthy lifestyle, eliminated fat will not come back.
• If you regain excessive weight, the fat can come back in other parts of the body.
• To lose weight following lipo, you will need to get fit with exercise and a clean diet.
• Even reasonably fit people can have lots of excess fat in the wrong place. Liposuction could be the perfect procedure for eliminating this excess.
• The before and after results of liposuction are noticeable immediately.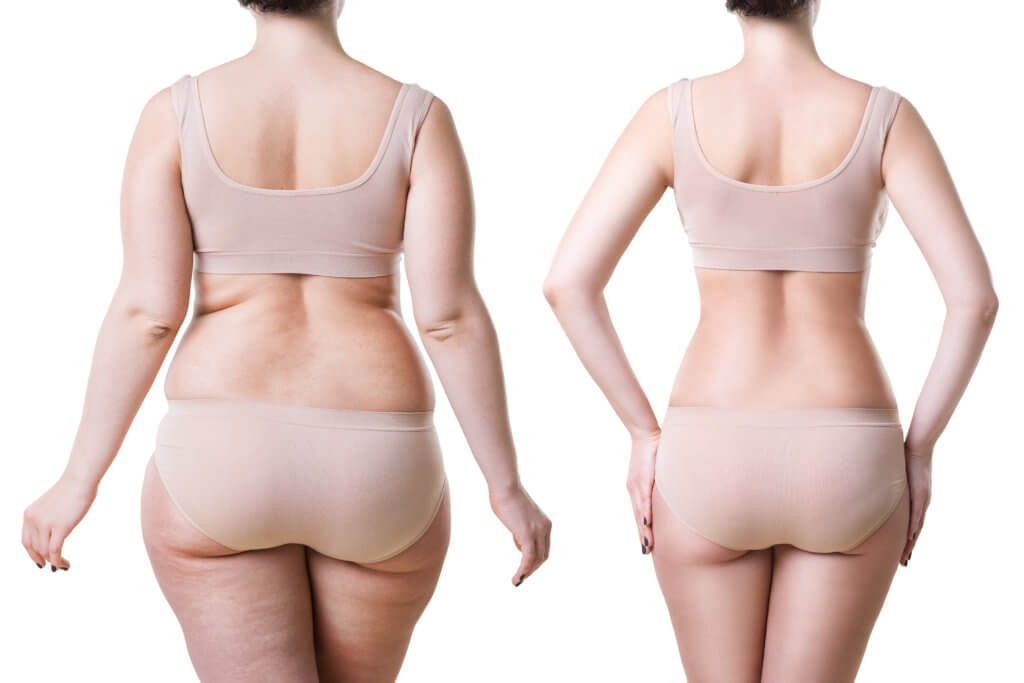 Does the Fat Return After Liposuction?
Liposuction permanently removes fat, producing results that can change the figure of your body for quite a long time.
Please note that we explicitly stated it is a "fat reduction and sculpting" procedure, not a fat-loss procedure. Liposuction does not focus on weight loss; instead, the goal is to sculpt and provide patients with better overall body contour.
Regarding the effects patients derive from the procedure, the human body has an ongoing number of fatty deposits which work as tanks to preserve the fat. These can grow or diminish depending on weight fluctuations. Lipo removes some of the fatty deposits, which in turn decreases the body's ability to keep the fat in the treated areas.
After the procedure, patients always run the risk of accumulating more fat in both the areas treated and not treated if they put on new weight. This new accumulated fat will evenly distribute throughout the body, but the proportions obtained from the liposuction procedure (for example, the waist to hip ratio) should still be maintained.
Liposuction can result in a somewhat strange-looking, asymmetric distribution of fat. For this reason, as well as for general health purposes, it is of paramount importance to maintain a healthy lifestyle of diet and exercise after undergoing liposuction.
If you are interested in having a liposuction procedure, please talk to a board-certified plastic surgeon.