You've probably noticed the rising number of cosmetic procedures being done in the United States and abroad. It's been a booming business of late.
From traditional liposuction to laser lipo to breast implants, tummy tucks, Brazilian butt lifts, and more, there are a vast number of different procedures you can choose in today's market.
Traditional Liposuction and Tummy Tucks
For an extended amount of time, the go-to procedure in the market was traditional liposuction, which yields impressive results for people looking to get rid of stubborn excess fat aggressively. One constant complaint about liposuction, however, is that patients, on some occasions, end up with saggy and flabby skin due to the removal of large amounts of fat.
When this occurs, patients typically opt to get a tummy tuck (or a variant of this procedure, depending on the area) to tighten up all this leftover saggy skin. Surgeons took account of this trend and realized that if they combine both methods, they can produce even better results.
Laser Liposuction
Laser liposuction emerged as a popular procedure thanks to revolutionary technological breakthroughs in cosmetic research. Contrary to traditional, tumescent liposuction, which may use a liquid to kill and break down fat before extraction, laser liposuction utilizes concentrated heat emitted by focused lasers attached to the cannula to melt and dissolve the fat under the tissue. After the lasering is complete, your surgeon will make small millimetric incisions and insert the cannula with a vacuum-like attachment to remove the fat. Both procedures utilize a cannula, but in the case of traditional lipo, it's sole purpose is to suck the melted fat from the body.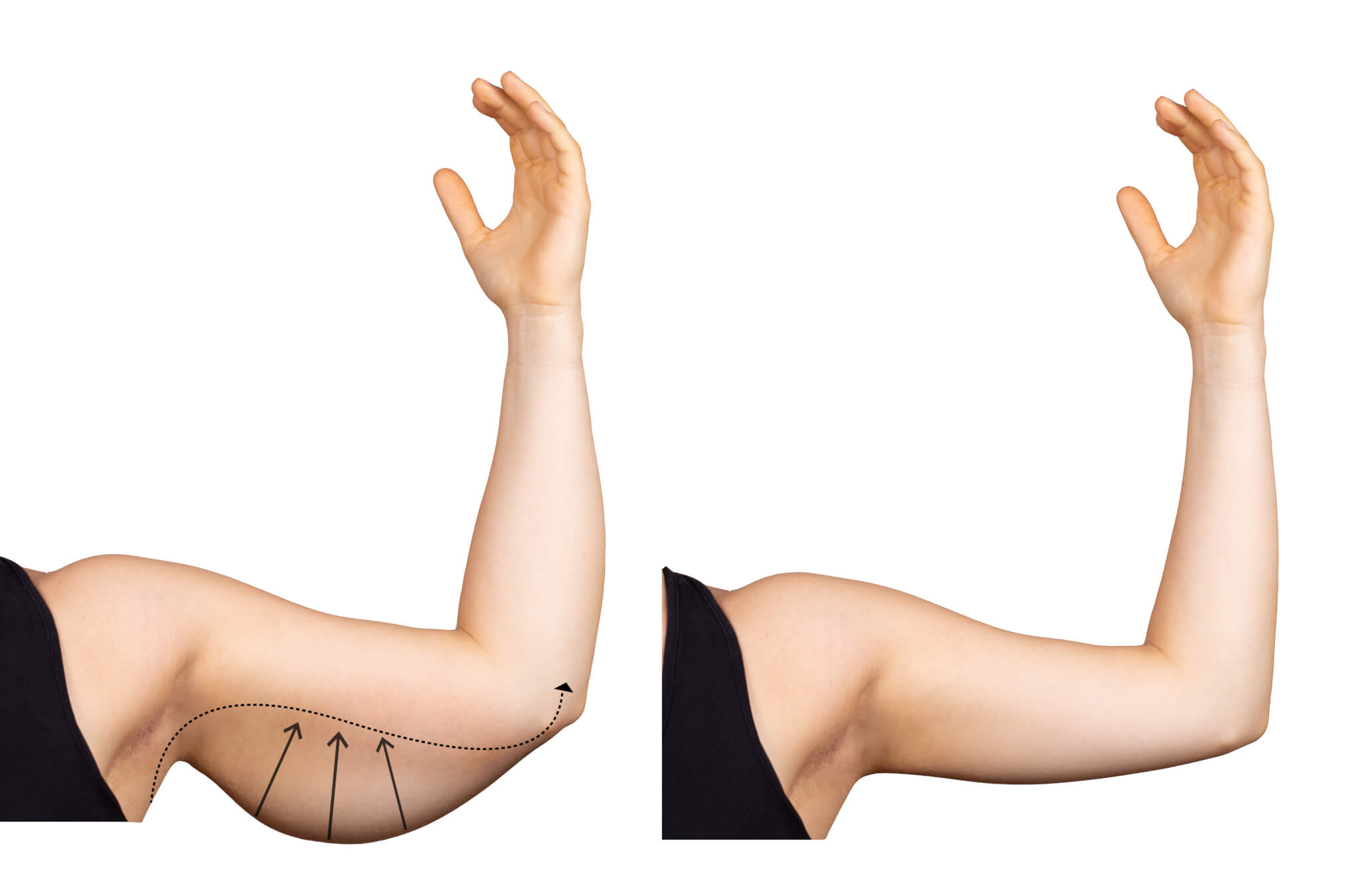 How Laser Lipo Tightens the Skin
So now that we know laser liposuction can do the same thing as traditional liposuction, but uses a laser rather than liquid to destroy fat, let's address the issue of sagging skin. Thanks to the heat that the lasers emit, this procedure also stimulates the production of new collagen, an essential protein that helps the skin maintain its tone and texture. During minimally invasive laser liposuction, skin cells also contract and naturally tighten as the fat melts underneath. Yes, you read that correctly! Laser liposuction does offer a two-in-one solution for people concerned about fat removal and sagging skin.
Finally, one more essential benefit laser lipo can offer is that the fat removed can be reused for a transfer technique to enhance the appearance and size of the breasts and buttocks. This benefit exists because fat is melted and liquified during laser liposuction, which essentially pre-prepares it for the grafting process.
To sum it all up, laser liposuction provides patients with the best of two worlds, simultaneously diminishing the risks and side effects associated with the procedure while preparing fat for a transfer to other body parts.