Looking for a noninvasive way to shed your excess fat? You're not alone! Demand for ways to lose fat without going through surgery has soared in recent years, and as a result, endless numbers of procedures have popped up all claiming to be more new and improved than previous ones.
Here we will compare and contrast two recently developed nonsurgical fat procedures — EmSculpt and SculpSure— to help you decide which better fits your needs.
The Procedure
Both procedures received approval from the FDA in the last five years, meaning they are relatively new compared to earlier noninvasive treatments like CoolSculpting. Whereas EmSculpt uses high-intensity electromagnetic energy to both burn fat and build muscle, 
SculpSure employs hyperthermic lasers to melt fat deposits in targeted areas. SculpSure falls under the category of "noninvasive laser liposuction," although in reality, it has almost nothing in common with invasive liposuction or laser liposuction procedures.

EmSculpt treatments produce pulses that initiate thousands of muscle contractions that feel as if you're in the midst of an intense workout. To administer an EmSculpt, your practitioner will apply flat panels over your clothing as you lay in a reclined position, and during the roughly 30-minute treatment the machine stimulates tens of thousands of muscle contractions.

The lasers used during SculpSure procedures are relatively painless, as the machine cycles through periods of hot and cold to prevent major discomfort from occurring. In reasonable worst-case scenarios, this 25-minute treatment can produce minor pinching or aching in the treated area.

SculpSure and EmSculpt allow for patients to return to their daily schedules right away after their procedures. Both may cause you to feel slightly sore or stiff, but the aftereffects should not be severe at all.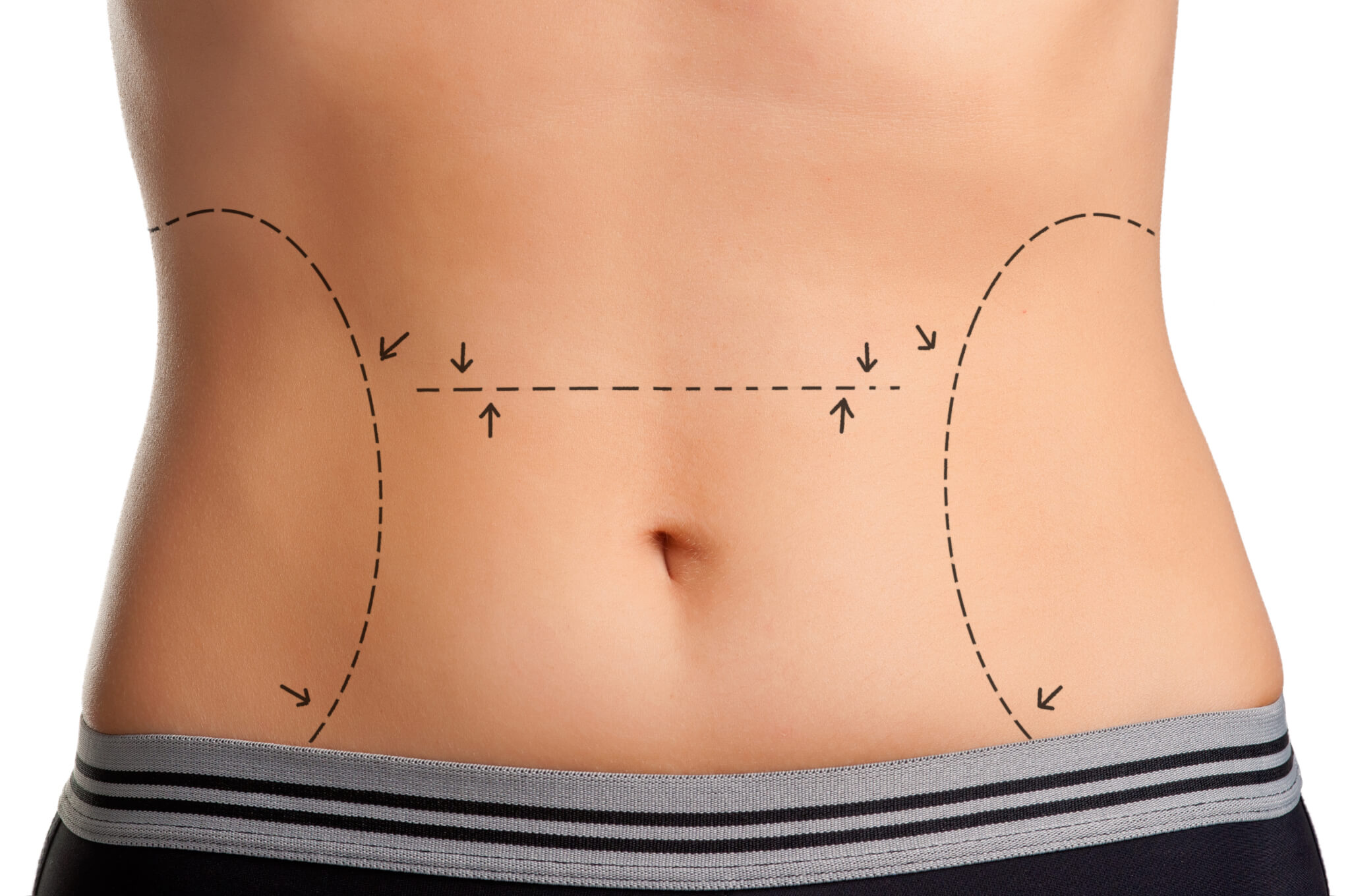 Fat Removed
Clinical trials show areas of subcutaneous fat treated during an EmSculpt session will diminish by 19 percent, and on average your muscle mass will augment by 16 percent.

SculpSure can produce a fat reduction of up to 24 percent with each session.
Body Parts Treated
EmSculpt, which is the newer of the two, has only been designed for use on the stomach and buttocks.

SculpSure can be done on a few more areas, with treatable body parts including not only the abs and butt, but also the love handles, inner and outer thighs, and the chin.
Results Window
EmSculpt patients typically require four treatments, which are spaced apart by only two to three days. Your full results will become apparent in as little as two weeks after the final session, but give it up to a month for drastic changes to become visible.

SculpSure provides optimal results among individuals who receive multiple sessions (at least two or three), but your practitioner may provide different advice personalized to your body's needs. The time between sessions is much longer with this treatment, as patients have to wait four to six weeks before their follow-up session(s). You will have to wait six weeks after the last treatment for results to begin to show, with 12 weeks needed for complete changes to kick in.
Cost
Four EmSculpt sessions will cost in the ballpark of $4,000 (equating to $1,000 per session), and SculpSure costs an average of $1,500 per session. The price for each is roughly comparable given that patients typically require more sessions with SculpSure as opposed to EmSculpt.